Website Hosting
Our shared web hosting solutions are perfect for beginners and first-time webmasters
Fast, Local SSD
Website Hosting

in Polokwane, Limpopo

Our hosting plans are perfect for any size websites. Build anything from a small basic website, Blogs to Product Catalog and E-commerce sites with hundreds of products. Get in touch with us today for the best Hosting in Polokwane

| *Unlimited Traffic | 5GB | | Basic | | 10GB | | Bronze | | 15GB | | Silver | | 20GB | | Gold | | 50GB | | Platinum | |
| --- | --- | --- | --- | --- | --- | --- | --- | --- | --- | --- | --- | --- | --- | --- | --- | --- | --- | --- | --- | --- |
| Premium SSD cPanel Hosting | | R79 | | | | R119 | | | | R179 | | | | R228 | | | | R489 | | |
| **co.za/.com Domain Renewal | | R10 | /.com | R20 | | R10 | /.com | R20 | | R10 | /.com | R20 | | R10 | /.com | R20 | | R10 | /.com | R20 |
| Remote Support | | | | | | | | | | | | | | | | | | | | |
| Total .co.za | | R89 | | or | | R129 | | or | | R189 | | or | | R238 | | or | | R499 | | or |
| Total .com or other TLD | | R99 | | | | R139 | | | | R199 | | | | R248 | | | | R509 | | |
| Hosting Addons | | | | | | | | | | | | | | | | | | | | |
| Premium Listing Bundle Option | | R149 | | | | R149 | | | | R149 | | | | R149 | | | | R149 | | |
| Premium SSL | | R50 | | | | R50 | | | | R50 | | | | R50 | | | | R50 | | |
| ***3/3/3 Scheduled Backups | | R30 | | | | R50 | | | | R75 | | | | R100 | | | | R250 | | |
| **** Plugin/Theme Maintenance | | R50 | | | | R75 | | | | R100 | | | | R150 | | | | R250 | | |
| Content Updates | | R0 | | | | R105 | | | | R135 | | | | R150 | | | | R350 | | |
| Ad-hoc Total | | (Amount Optional) | | | | (Amount Optional) | | | | (Amount Optional) | | | | (Amount Optional) | | | | (Amount Optional) | | |
| Total Including Hosting | | | | | | R558 | | | | R698 | | | | R837 | | | | R1,548 | | |
Web Hosting for Larger Businesses
Our Gold Website Hosting offers more than the Bronze Package. So if you are running a Medium to Large Company this is the Package for you.
This is our mid-range package, great-for-any-size-company-website package. You can't go wrong with our Gold Package!
Web Hosting for Business
Our Bronze Website Hosting is Tailored for Small to Medium Businesses.
It's easy to upgrade in the future as your website grows.
We have other packages which allow for more email accounts, more disk space and more bandwidth.


Perfect for E-commerce Websites
This package has more than enough Disk Space and Bandwidth for E-commerce websites and Product Catalog Websites.
Content Management System Friendly
This package is perfectly suited for popular content management systems, such as WordPress and Joomla.
Web Hosting for Large Business Websites
Should you already have a large website or you're looking to grow fast, our Titanium Package is just for you.
If this package is still too small contact us about a Custom Hosting Solution.
Why are we an
Industry Leading Provider

of Web Hosting Solutions in Polokwane?

KeyInfo has been in business since 2004. Since then we have Hosted, Built and Optimized hundreds of Websites for Large Companies. We are also the only Registrars in Limpopo. We believe that this, coupled with our desire to provide our clients with products that give them the edge above their competition, is what truly sets us apart from other hosting companies.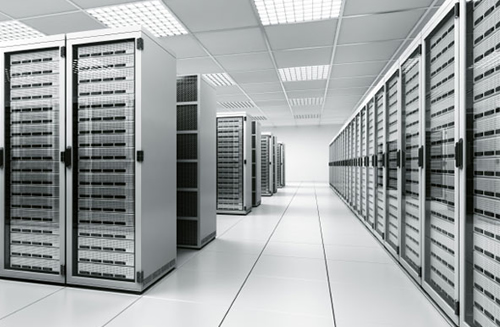 Top of the Range Hardware
We have our own servers in the prime spots at top data centers in South Africa and the US. This ensures that we are able to proactively manage and protect our infrastructure instead of relying on a third party provider.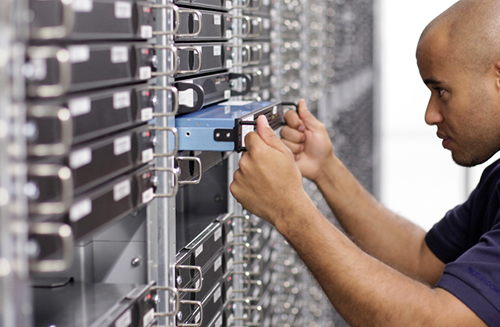 In-House Tech Support Engineers
We also have our own onsite technical support engineers. If a problem occurs, whether it be with Hosting or your Website, you can rest assured that our team of experts are available to respond immediately.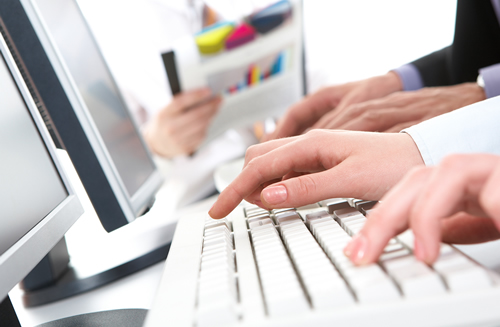 We understand that downtime is unacceptable. That's why we monitor our hardware to avoid any issues that may arise. So rest assured, you are in good hands!
Frequently Asked Questions
For more clarity on our Hosting Packages we've compiled a list of our most frequently asked questions relating to these products.
If you can't find the answer to your question or if you would like to speak to a sales consultant, please contact us at any time and we'll assist you.
Does this product include support?
All our packges include support for hosting related aspects. Email Issues can be sorted remotely. Any support query involving a callout will be billed at the standard hourly rates.
Do you offer any money back guarantee?
We offer 100% money back guarantee for 90 days. We put our money where our mouth is.
Do you offer any free trial for new users?
We do not offer any free trials.
Will my services be setup immediately?
Once the sign up is complete, your domain will be registered and your hosting account set up. This happens almost instantly. At most you can expect a 10 minute wait.
What payment methods do you accept?
We offer a monthly debit order payment option where the clients account will be billed on the 7th of 29th of every month. There are also other options so please, contact us for more information on those.
Can I cancel this product if I change my mind?
Should you be unhappy with your product you are more than welcome to cancel, however, we do need 3 months notice.